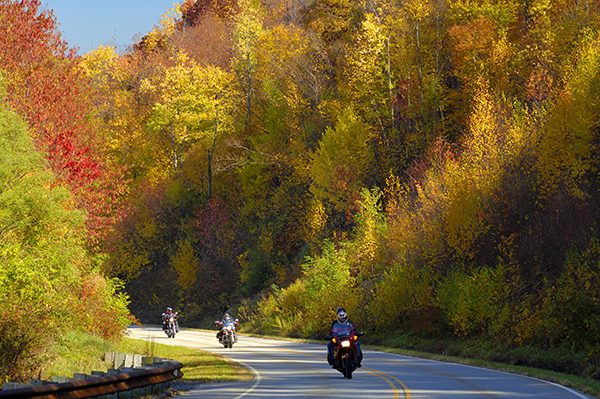 2-14 Massey Branch Rd, Robbinsville, NC 28771, USA
38 Happy Hollow Road
Robbinsville
North Carolina
28771
US
One of the most visited tourist attraction near Robbinsville, NC by road enthusiasts, nature photographers or anybody who is just seeking for a relaxing ride and nature-inspired adventures. Cherohala Skyway is known for its spectacular scenic overlooks, beautiful mountain views, world class hiking trails and pristine waterfalls. It was also featured in Discovery Channel's Top 10 Motorcycle Rides in North America.
The Cherohala Skyway is a 43-mile (69 km) National Scenic Byway and National Forest Scenic Byway that connects Tellico Plains, Tennessee, to Robbinsville, North Carolina in the southeastern United States. Its name is a portmanteau of Cherokee and Nantahala, the two national forests through which it passes. Along with multiple vistas and overlooks, the skyway provides easy vehicular access to various protected and recreational areas of the Unicoi Mountains, including the Citico Creek Wilderness, the Bald River Gorge Wilderness and old growth trees in the interior of Joyce Kilmer Memorial Forest.
<h2><strong>Mile High Legend – 43 mile National Scenic Byway from Robbinsville NC to Tellico Plains TN</strong></h2>
The Cherohala Skyway was completed in the fall of 1996 after planning and construction for some thirty-four years. It was North Carolina's most expensive scenic highway carrying a price tag of $100,000,000. It winds up and over 5,400 foot mountains for 18 miles in North Carolina and descends another 23 miles into the deeply forested back country of Tennessee. The Skyway is well known in motorcycling and sports car circles for its long, sweeping corners and breathtaking scenic views.
It could be extremely dangerous at night and in the winter months. There are no facilities other than a couple of restrooms for the entire 41 miles so make sure you have enough gas to make the crossing. There are also picnic tables with mile-high views along the way that visitors can enjoy.
Vehicles can turn around at one of the overlooks or continue down the ridge in Tennessee. At the state line, the descent starts into the Tellico River basin. If continued into Tennessee, take a detour to Bald River Falls on paved Forest Service Road 210 to see the 100-ft. waterfall from the car (or motorcycle).