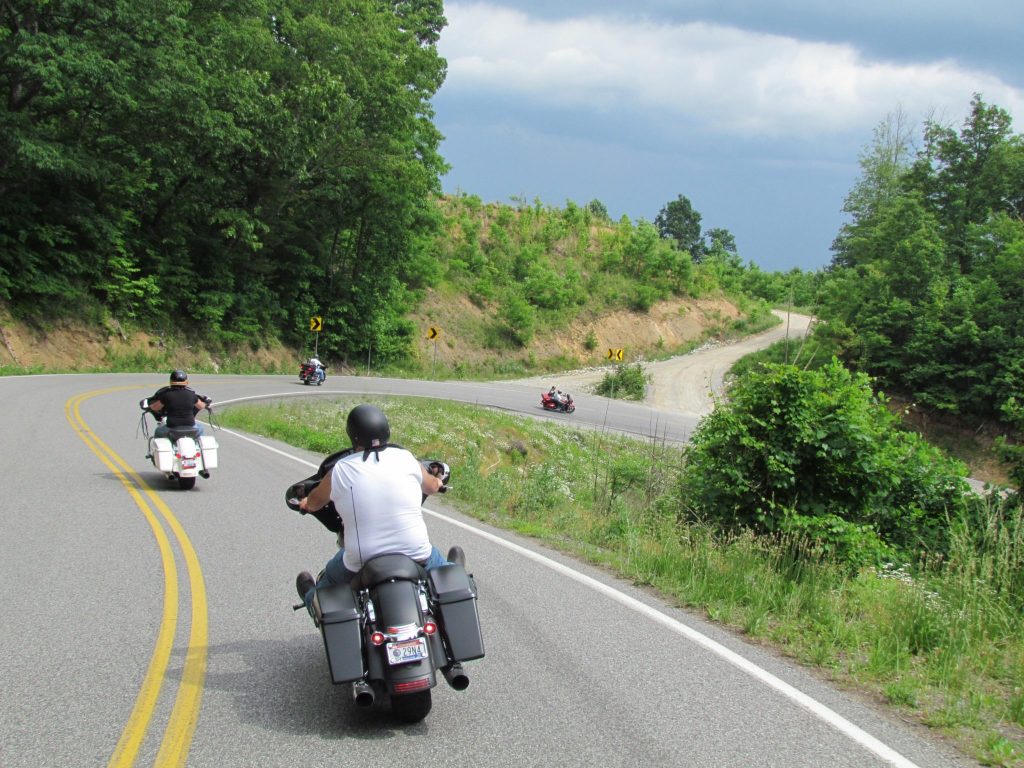 108 Windrock Rd, Oliver Springs, TN 37840, USA
108 Windrock Road
Oliver Springs
Tennessee
37840
US
If you're intrigued by the idea of traveling eastern Tennessee's patchwork of two-lane roads, plan to take on "The Devil's Triangle" this season. This memorable 72-mile route, winding through Tennessee's Cumberland Plateau, is meant for experienced riders ready for the region's simply maintained roads and challenges around every curve.
If you enjoy traveling gently curving rural roads dotted with houses, farm scenery, and random ATV's, you'll find those vistas here. On the other hand, you'll encounter plenty of switchbacks and twisted turns that closely resemble The Dragon's challenges.
As an added bonus, The Devil's Triangle throws in roadside rock-filled gullies, impressive rocky cliffs, mangled guardrails, and rutted roadways. Keep a watchful eye for trucks, as some parts of the route don't leave much room for pull-offs and other evasive maneuvers. Finally, let's not forget the route's notorious climbs – including at least one section with a 1600-foot change in just 1.5 miles.
Finally, you won't find competing tourist attractions along The Devil's Triangle route. However, you will encounter the now-closed Brushy Mountain State Penitentiary, a notorious regional facility that opened in 1896 and closed in 2009. This maximum-security prison, located in a nondescript two-story building, held the "worst of the worst" criminals during its lifetime. Today, travelers are invited to tour the prison, visit the facility's museum, and buy some "End of the Line" Tennessee moonshine (which is actually distilled and bottled onsite). Paranormal tours are also available – if you dare.