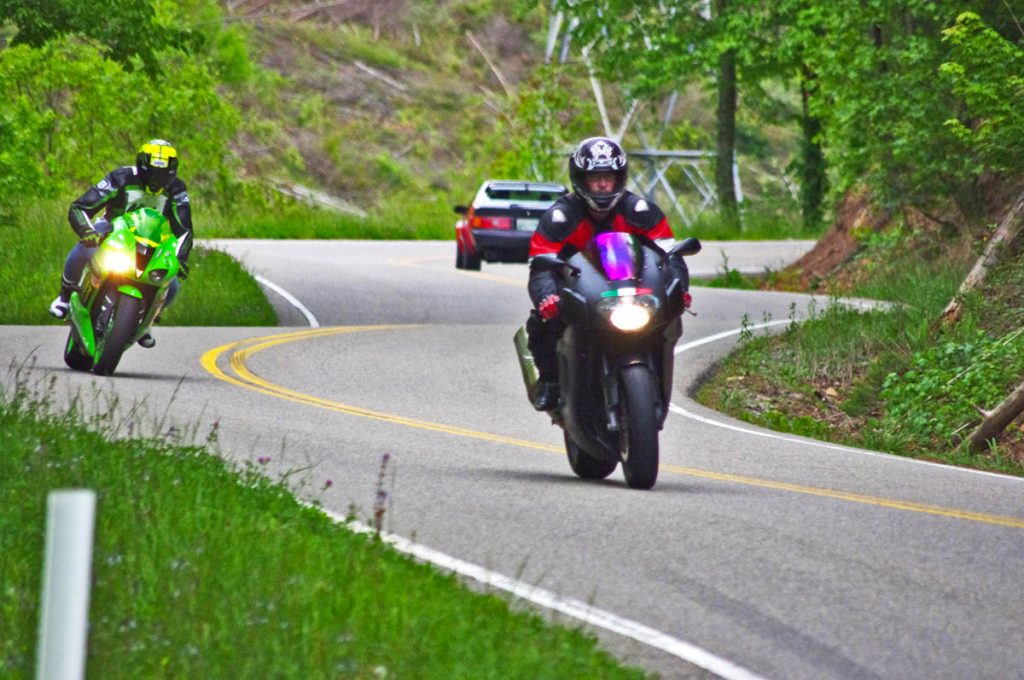 Deals Gap, US-129, Robbinsville, NC 28771
17555 Tapoco Road
Robbinsville
North Carolina
28771
US
<span class="YhemCb">Tourist attraction in Swain County, North Carolina</span>
<span class="review-full-text" tabindex="-1″>Ok so this wasn't on MY bucket list .. but was on my husband's so it was on our anniversary trip to-do list! And it really didn't disappoint ether! 318 turns in 11 miles with steep drops and no guard rails! This road is not for inexperienced drivers… But if you drive slow and take the turns carefully it is a pretty amazing experience. There are some cool shops just before you drive into TN that mark the beginning of your drive, and they have memorabilia and stuff. Look for the dragon statue to your left– he is all made of metal! Just beware.. it isn't for people who don't like heights or who can't navigate turns well.</span>
<span class="review-full-text" tabindex="-1″>318 turns in 11 miles, one of if not the best drive I've ever been on! If you love curvy, challenging mountain roads and amazing views, this is the route for you! I drove through completely by accident on my way to the Foothills Parkway but I've always wanted to drive the tail of the dragon and I got to its something you must do if in the area!</span>
<hr />
<div class="post-text ">
The Dragon is popular and internationally famous destination for motorcycle and sports car enthusiasts since 1981. Known as America's number 1 motorcycle and sports car road, famous for its 318 curves in 11 miles (18 km). The road earned its name from its curves being said to resemble a dragons tail. The stretch bears the street name Tapoco Road in North Carolina and Calderwood Highway in Tennessee and is signed entirely by US 129 (hidden SR 115).
Deals Gap, also known as Tail of the Dragon, is a portion of U.S. Route 129 in Blount County, Tennessee, situated in a gap in Swain County, North Carolina, United States. It was publicized as one of the most scenic drives in USA. This road is appealing to those who are looking for adrenaline rush and excitement. With hundreds of blind curves, long blind crests, and high degrees of camber, this road presents plenty of opportunities to leave the pavement both laterally, and longitudinally, and will provide a challenge even for the most seasoned drivers/bikers.
The Great Smoky Mountains and Cherokee National Forest border the Dragon, there is no development along the 11-mile stretch, this adds to safety as well as natural beauty. The Dragon stretch of US 129 is double-lined as no passing (there are pull offs you can use to allow tailgaters to get ahead of you.) There are also pull-off points along the route for scenic overlooks. The road is certainly breathtaking, but has a fearsome reputation, speed limit was posted at 30 mph in 2002 and still in effect today. Trucks are also prohibited to enter the road due to previous accidents and incidents involving trucks and semi-tractor.
The best time to drive this road is between March and November. Winter months can be hard to predict. The weather on this zone is harsh and highly unpredictable and it does not take much time for the bright sun shine to change over to moderate to heavy snow fall. This road had a reputation for being extremely dangerous because of unpredictable snowstorms and blizzards, and driving under these conditions, can be challenging. This road is not for the faint hearted, but if you are looking for a little excitement and adrenaline pumping journey, dont miss this one.
</div>